Corporate Wellness
Virtual Participation Cooking Classes
and Workshops
Bring co-workers and others together to virtually cook and learn
while increasing engagement, productivity and wellness.
Designed especially with small to mid-sized businesses and organizations in mind, Love + Craft Kitchen enjoys supporting employees' efforts to create a healthier lifestyle. Chef Susan has created cooking experiences that focus on learning to use quality ingredients that help us feel and function at our best. Use these experiences to inspire and connect work teams, or expand the event to include employees and their families for an even greater health and wellness benefit.
"Thanks for making our event so special and memorable! Everyone in our group had a great time and is still talking about it. We will definitely do it again."
-P. A., Minneapolis, MN
Participation Cooking Classes
These live, hands-on, cook-along-style classes are a fun and effective way to interact and learn about ingredients that support over health and brain function – all in the comfort of your own kitchen, using your own equipment.
Classes range from 60 – 90 minutes in length depending on the topic and menu and are delivered through Zoom. Participants have the added benefit of enjoying the fruits of their labor after class.
For each class, participants will receive a class information sheet that outlines the class details, provides a shopping list and an equipment list.
As an added bonus, participants will receive a specially created E-book that coordinates with the class theme containing information and tips, plus additional recipes.
Sample Health-Boosting Cooking Class Themes:
Way Better than the Drive-Through Weeknight Dinners
Brain-Boosting Lunches
Mid-day Pick-Me-Up Energizing Snacks
Specific class titles and menus are available upon request.
Maximum of 16 devices/participants for hands-on, cook-along cooking classes.
Prefer to offer participants a Cooking Demonstration rather than a Participation Class?
Love + Craft Kitchen will reformat any of its participation classes to fit a cooking demonstration request. Contact Chef Susan for details.
Maximum of 30 devices/participants for cooking demonstrations.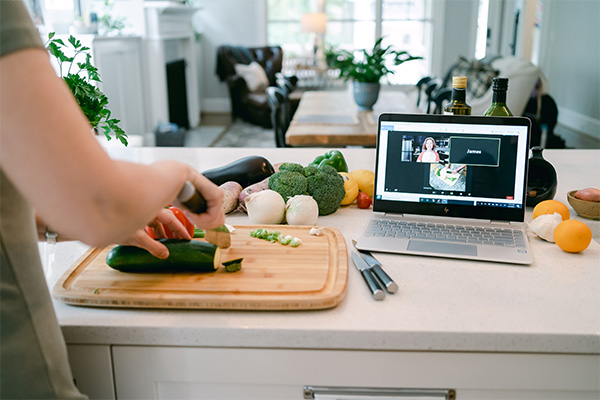 Workshops
Ingredients play a key role in our health and wellness, including boosting our energy and brainpower.
In these presentation-style workshops, participants learn about choosing nutrient-rich ingredients and other cooking-related topics that support brain function and an overall healthier lifestyle. A short cooking demonstration is included in some sessions.
Workshops range from 45 – 60 minutes in length depending on the topic and menu and are delivered through Zoom. An E-book containing helpful information and recipes is provided for workshop participants.
Sample workshop topics include:
A Little Help from our "Grocery Store" Friends
Stocking a Healthier Pantry
Flexible Dinner Planning
Further workshop details are available upon request.
Maximum of 30 devices/participants for workshop sessions.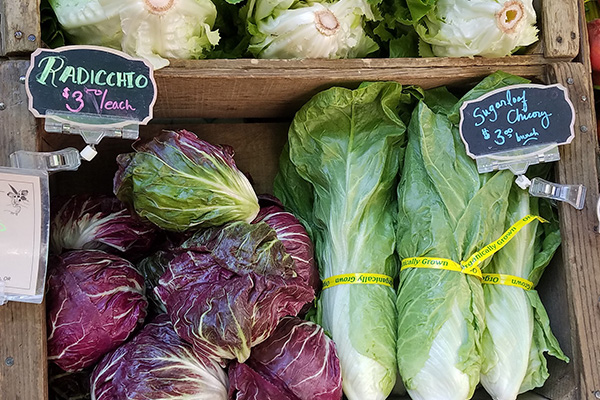 Enhance The Experience
Specially curated ingredient gift boxes are available for order for most classes. These are an optional add-on for an additional fee. Ingredient gift boxes include items such as gourmet quality spices, dried herbs, oils, balsamic vinegars, or other specialty ingredients relating to the class.
Pricing
Cooking class and workshop prices vary by length and content.
I'd love to work with you.
CONTACT
For more information or to book a cooking class, click below.