Think outside the oven – put your slow cooker, pressure cooker, or multi-cooker to work!
Many households have a slow cooker, pressure cooker, or multi-cooker, yet sometimes these handy appliances are underutilized. One great dinner planning strategy is to put these devices to work in place of, or in addition to, your stovetop or oven. While not every dish is suited to this type of cooking, there is plenty of variety to keep things interesting, and even surprising.
Let's explore what these appliances are, their benefits, how to get started with one, and a few cooking tips. And, no worries, I've included a few recipes that you may wish to cycle into your dinner planning routine!
WHAT ARE SLOW COOKERS, PRESSURE COOKERS, AND MULTI-COOKERS?
Slow Cookers
Slow cookers are electrical, countertop cooking devices that simmer or braise food at a low temperature. They were developed to allow a meal to be cooked while left unattended. This appliance is well suited for cooking soups, stews, meats, and some desserts, dips, and beverages.
Most modern-day slow cookers come in several sizes and have two or three heat settings, timers, and other programmable features.
Pressure Cookers
Pressure cookers function opposite of slow cookers in that they cook foods much more quickly than other methods. When in use, the sealed chamber inside of the cooker becomes pressurized, trapping steam from the liquid used in the recipe. The high temperature and lack of evaporation inside the cooker shortens cooking time, tenderizes foods, and extracts a high amount of flavor.
There are many stovetop and electric models of pressure cookers on the market. Electric models contain several programmable settings and are often viewed as easier to use.
Multi-Cookers
Multi-cookers have soared in popularity in recent years and it's easy to understand why. They are extremely handy, multi-functional devices, replacing many separate appliances – a slow cooker, pressure cooker, rice cooker, and even an air fryer.
Just as with slow cookers and pressure cookers, multi-cookers come in different sizes and offer a range of cooking options, programmable settings, heat settings, and timers.
9 BENEFITS OF USING A SLOW COOKER, PRESSURE COOKER OR MULTI-COOKER
1. TAKE A "SET IT AND FORGET IT" APPROACH TO COOKING
Even I love that feeling of dinner being taken care of on busy days! Once the ingredients are assembled in the pot, and the settings are chosen, the appliance takes over.
Depending on the recipe being prepared, some initial steps may be needed such as sauteing vegetables or browning meat, but most preparation is minimal. Many recipes simply require placing all of the ingredients into the device and starting it. Because these appliances provide a more hands-off approach to cooking, time is freed up for attending to other things.
2. SUPPORT EFFORTS TO EAT NUTRITIOUSLY
Using a slow-cooker, pressure cooker or multi-cooker is a great strategy for supporting efforts to eat nutritiously. The cooking processes used by these appliances lock in nutrients that are otherwise easily lost in some stovetop and oven methods. And, because they are time savers, using one lessens the need to grab something ready-made that may not be very nutritious.
3. SAVE MONEY
Using countertop electric slow, pressure, or multi-cookers save money in a number of ways. They make it easier to prepare home-cooked meals, which saves money on take-out or buying more expensive prepared meals. They use less electricity than an oven or stove. This is particularly useful when energy costs tend to be high such as during the cold winter or hot summer months. And, they do wonders when cooking less expensive cuts of meat.
4. TENDERIZE INGREDIENTS
Speaking of using less expensive cuts of meat…leaner, tougher cuts of meat, and sturdy vegetables do very well in slow, pressure, and multi-cookers. The various cooking processes work to tenderize these ingredients while infusing more flavor.
5. MAXIMIZE THE FLAVORS
Whether using the slow or pressurized approach, the maximum flavor is infused into and extracted from the ingredients. Less moisture and flavor are lost when using these appliances.
6. COOK ONCE, EAT TWICE… OR THREE TIMES
Slow-cooker, pressure cooker and multi-cooker recipes tend to yield many servings. Soup, stew, chili, larger cuts of meat or poultry, rice, beans, and lentils can all be prepared in these appliances and used for multiple meals. Refrigerate any extra for use within the week or freeze for later use. Having an entire meal ready to reheat (such as a soup or stew), or individual components ready to use in another recipe (such as rice, beans, or cooked protein) saves time and effort. It makes getting a nutritious meal on the table that much easier.
7. MAKE A VARIETY OF RECIPES
Whether it be an entrée, appetizer, side dish, or dessert, it is often surprising how many dishes can be prepared in a slow, pressure, or multi-cooker. And, once you have a few base recipes down, get creative – change up ingredients by the season and try new flavor profiles to keep things interesting.
8. FREE UP STOVETOP OR OVEN SPACE FOR OTHER USES
Not only can one of these appliances take the place of the stovetop or oven, but they can also lend a helping hand when space is at a premium. Use your slow, pressure, or multi-cooker to prepare parts of a meal during busy weeknights or when cooking for a large gathering.
9. HAVE LESS CLEAN-UP
Even if time is not an issue, who doesn't like this one? Low cooking temperatures or the pressurized method naturally reduces scorching and sticking. Also, placing everything into one pot cuts down on the number of items that need to be cleaned.
Tip: For those slow-cooked recipes that include sticky ingredients, try using a slow cooker liner.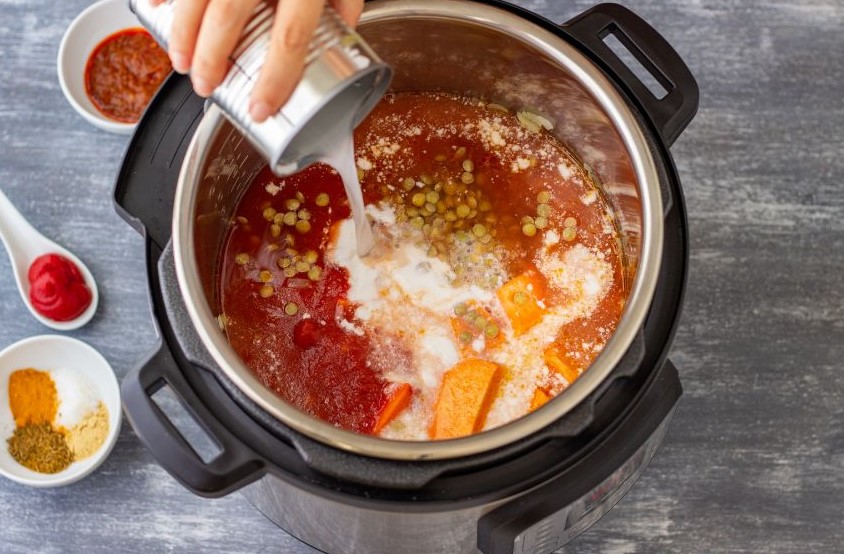 GETTING STARTED
Effectively using a slow, pressure, or multi-cooker does not take a great deal of cooking experience, so it's fairly easy to get started. Start by reading the owner's manual for the appliance to ensure familiarity with its specific features and safety instructions. Then, choose simple recipes to get the hang of things. Manufacturers usually provide a few recipes in their print materials and online. That can be a good place to start. Later, check out cookbooks specifically geared toward the appliance or search for recipes from reliable online sources.
Tips:
Invest in a quality appliance. Do a bit of research prior to purchasing to learn which brands and models are recommended. Choose a size that works for you most of the time.
When starting out, choose a time when you are not rushed. I find it takes more time than usual when I am learning to use a new appliance.
Understand that recipe results may vary due to differences in appliances and how thoroughly the recipe has been tested. For example, my Zavor brand multi-cooker generally cooks more quickly than the Instant-Pot brand, therefore, adjustments often need to be made to the cooking time in recipes.
Use recipes created for each device and cooking process. Slow cooking is far different from pressure cooking so the recipes are not interchangeable.
Make notes on the recipes about any ingredient changes, cooking times, and the results.
Resources:
COOKING TIPS
1. To ensure complete cooking and best quality, thaw frozen meat and poultry in the refrigerator completely before placing them into a slow, pressure, or multi-cooker.
2. Flavors are concentrated during the slow and pressure-cooking processes, and less liquid is required to achieve desired results. Slow, pressure, or multi-cooker recipes may call for less liquid than a stovetop or oven recipe.
3. Check the appliance guidance on fill capacity so as not to overfill.
4. To build flavor, plant and animal proteins, and aromatic vegetables benefit from browning, and spices can be "bloomed" before adding other ingredients. This can be done directly in the pressure cooker or multi-cooker pot, or in a separate skillet if using a ceramic slow cooker. Add an acid, such as wine or tomatoes, or even water or stock to loosen any browned bits that form on the bottom of the pot or skillet, then add the other ingredients.
5. Pay attention to the size and cutting instructions in recipes. Ingredients that are denser and cut into large pieces will take longer to cook than those that are more tender and cut smaller. For this reason, specific sizes may be listed in recipes.
6. Layer items into the pot as stated in the recipe. Vegetables are oftentimes placed on the bottom of the pot, with meat or other proteins layered on top. This is recommended for flavoring and cooking quality purposes.
7. Certain ingredients are best added near the end of the cooking process.
Wait to add grains and pasta at the end of the cooking process. This helps them maintain their shape rather than becoming mushy.
Add dairy products such as milk, cream, yogurt, or cheese during the last 30 – 60 minutes of cooking to avoid curdling.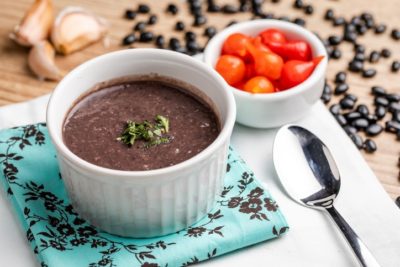 4 DINNER PLANNING IDEAS
To help with your weekly dinner planning routine, here are a few ideas that utilize a slow, pressure, or multi-cooker.
Slow Cooker or Multi-Cooker
Pressure Cooker or Multi-Cooker
SHARE
Do you use a slow cooker, pressure cooker, or multi-cooker? If so, what is your favorite dish to make in it?
© 2022 Love + Craft Kitchen, LLC, All Rights Reserved
Photos:Getty Images
Summary
Article Name
Think Outside the Oven When Dinner Planning
Description
Learn why using a slow cooker, pressure cooker, or multi-cooker is a good dinner planning strategy, their benefits, how to get started with one, and a few cooking tips.
Author